Karoun Dairies Cheeses Cultured Dairy Products
Naturally Fresh Specialty Products Karoun
Hmmm!!! Karoun Cheese Dairy Products taste like Heaven!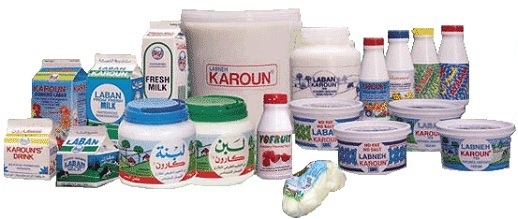 All Natural Karoun Brand Mediterranean Specialty Dairy Products Since 1931
Karoun dairy products made strictly applying KAROUN DAIRIES ICEE motto:
Innovation

Commitment

Excellence

Excitement
Karoun Dairies Specialty Dairy Foods
Handmade Natural Cheeses and Yogurts
Karoun dairy products Karoun brand Mediterranean foods Middle Eastern all natural, authentic cultured dairy foods yogurt, laban, labne, yogurt drink and flavored yogurt contain live active cultures beneficial to your health.

KAROUN brand products Karoun Mediterranean specialty foods traditional Karoun dairy products are offered in full fat, low fat or no fat-no salt varieties in colorful containers.

KAROUN brand products Karoun Middle Eastern specialty dairy foods, Karoun dairy products are free of thickeners, stabilizers and fillers or added proteins.
Handmade Cheeses and Natural Yogurts
Karoun dairy all natural, original Karoun brand products Karoun Mediterranean specialty handmade cheeses Ackawi, Nabulsi, string cheeses and various Armenian and Lebanese cheeses and natural yogurts and dairy products are prepared in the traditional Middle Eastern artisan way transmitted to Karoun through generations from first quality milk according to rigorous standards.

KAROUN DAIRIES objective has always been to make available to every individual fresh dairy foods of premium quality by applying hygienic practices.
WARNING!
KAROUN DAIRIES SAL does not sponsor KAROUN, ARZ, GOPI LASSI, YANNI, Queso Del Valle, Central Valley Creamery and other products originating from KAROUN DAIRIES Inc. of California which is not affiliated to the original KAROUN DAIRIES Company.